Are you having a baby soon? Pregnancy is an exciting time for your family, but requires a lot of preparation. You have to start thinking about where you want your little one to stay. If you choose to create a space just for your baby and need to rearrange your unit, take a look at these baby nursery ideas for small rooms to get you started.
Declutter the Room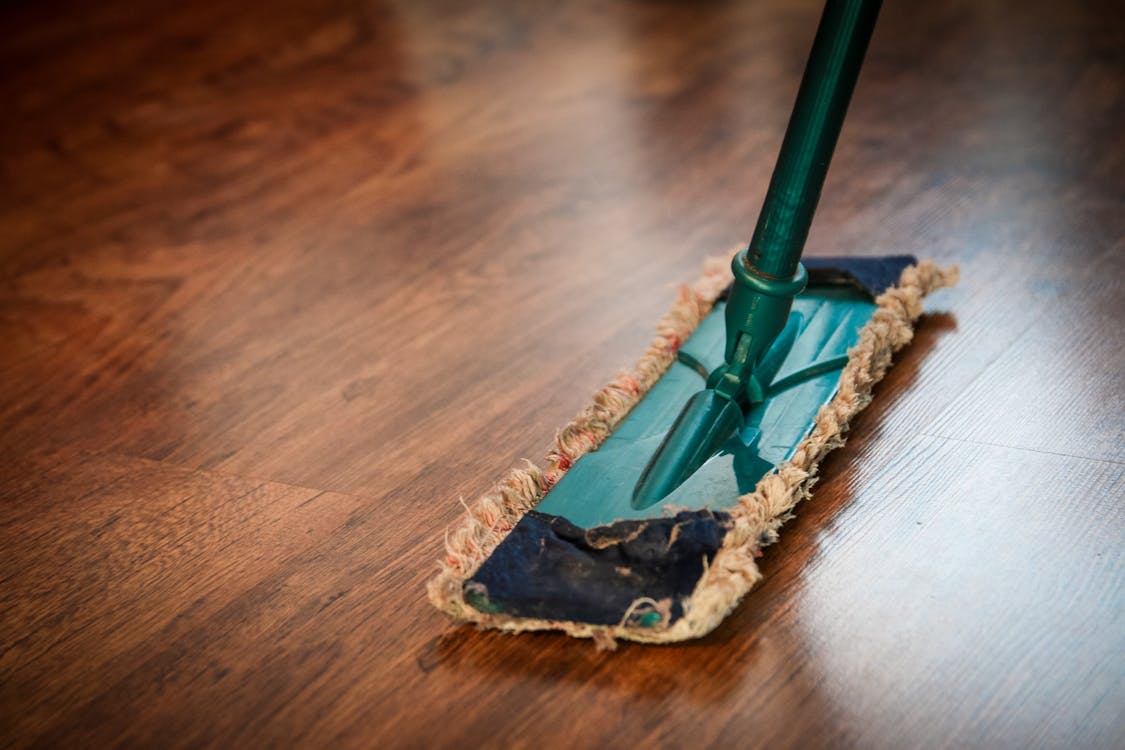 Photo courtesy of Pixabay via Pexels.com
Before doing all that fancy stuff to decorate the room, you first need to clear out what's in it. Clean the room from top to bottom, and on all four corners. Make sure that there is no infestation or dust in the room. Remove furniture that you won't be using for your baby. This will allow you to create a clean space needed for the new cabinets, cribs, and other items you decide to put in the nursery. And because it's clean, you're sure that your baby is safe from germs, insect bites, and other health-related concerns.
Pick a Theme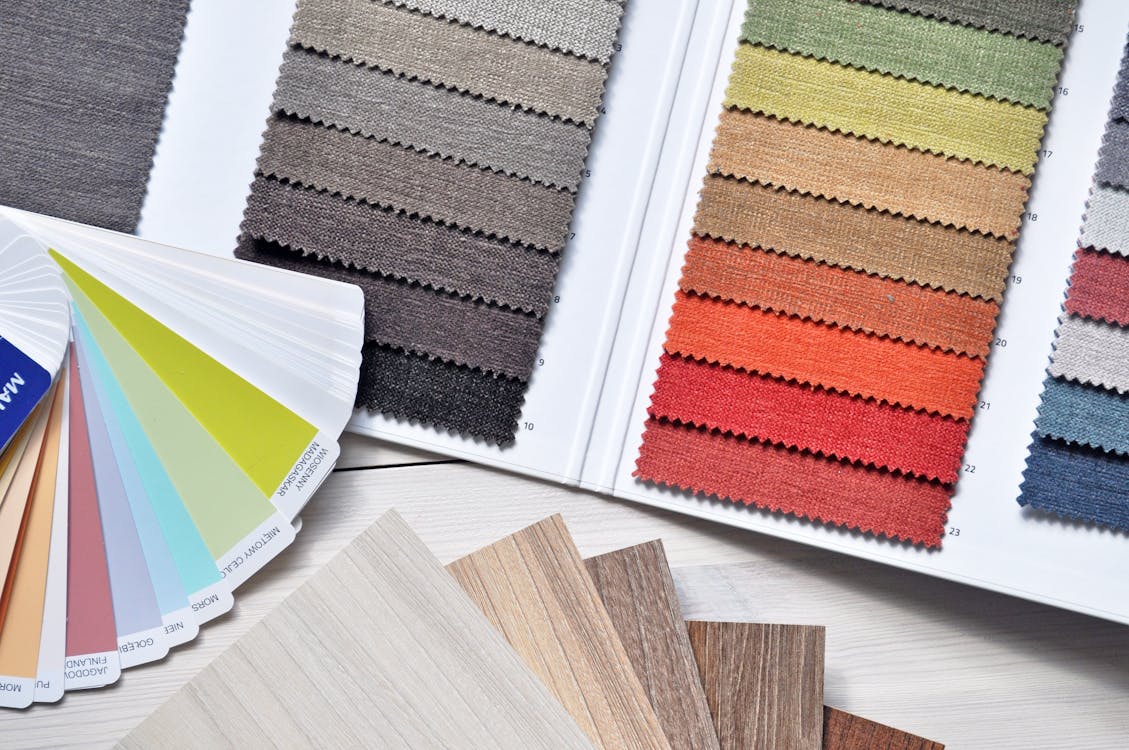 Photo courtesy of Pixabay via Pexels.com
Now that the room is clean of dust, mites, and old furniture, it's time to pick a theme for the room. There are plenty of things to consider when choosing a theme for your nursery décor such as your baby's gender, what materials you want to use, your budget, and the list goes on.
You can opt to have DIY nursery decors like custom cut outs or paint the walls yourself. If you're having a girl, explore nursery decor for girls such as flowers, ponies, unicorns, or Barbie. If it's a boy, on the other hand, you might want to check nursery decors for boys such as vehicles, sports, or robots. For twins, however, you need nursery ideas that are neutral in gender like multicolor furniture or the room can be split themed. Alternatively, you can hire an interior designer to do all the work for you. Just make sure you pitch your kid's room decor ideas.
Integrate Playful Decor
Photo courtesy of Rawpixels via Pexels.com
Just because this is your child's room doesn't mean you can't have fun decorating it. Squeeze those newborn baby room decorating ideas out and get creative. Add playful décor like a mobile, wall graphics, a height chart, a cute mat, a wall clip hanger, paintings, and other things that can stimulate your baby's senses. Of course, make sure to ask for the opinion of your baby's pediatrician before doing anything to be safe.
Have All Corners Covered… Literally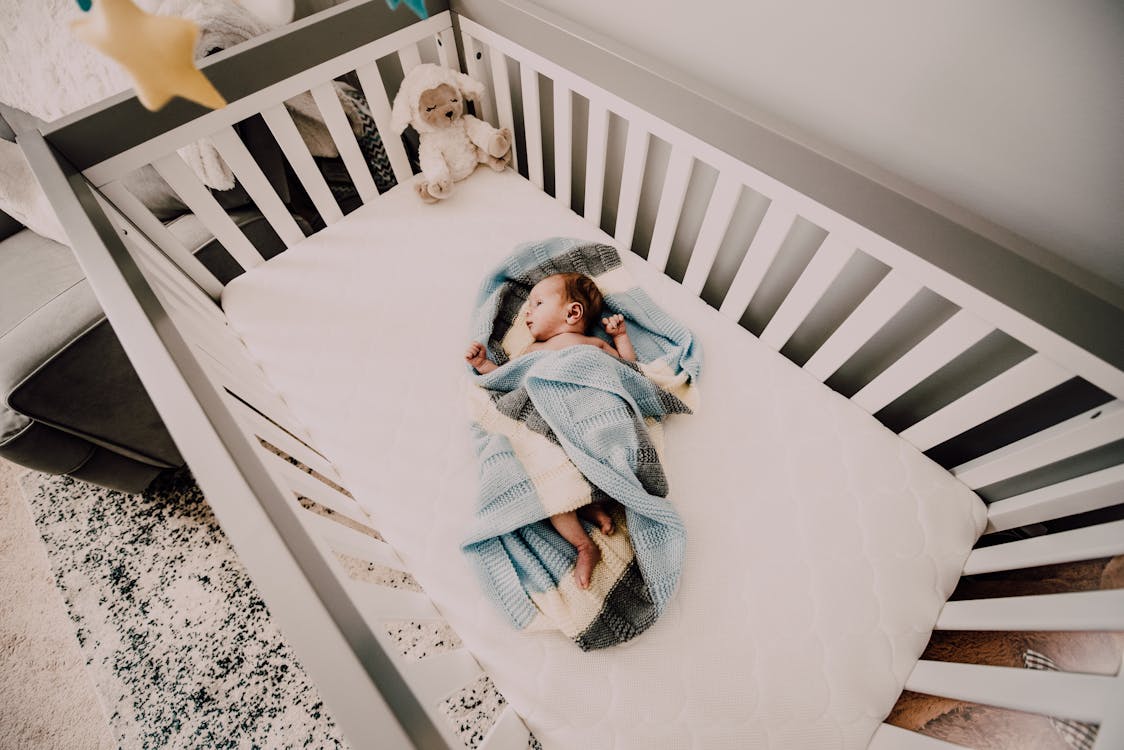 Photo courtesy of Alicia via Pexels.com
It's no secret that parents want their children safe. When our babies start to explore the environment around them, we wouldn't want them to bump their heads or any other part of their body on sharp-edged objects. That's why you need to "baby proof" your house as soon as possible.
To do this, you might want to purchase silicone corner guards and socket covers to prevent unwanted injuries and electrocution. You can also buy table stub guards to protect their feet in the event they accidentally kick the corner of a table leg.
Get Smart Storage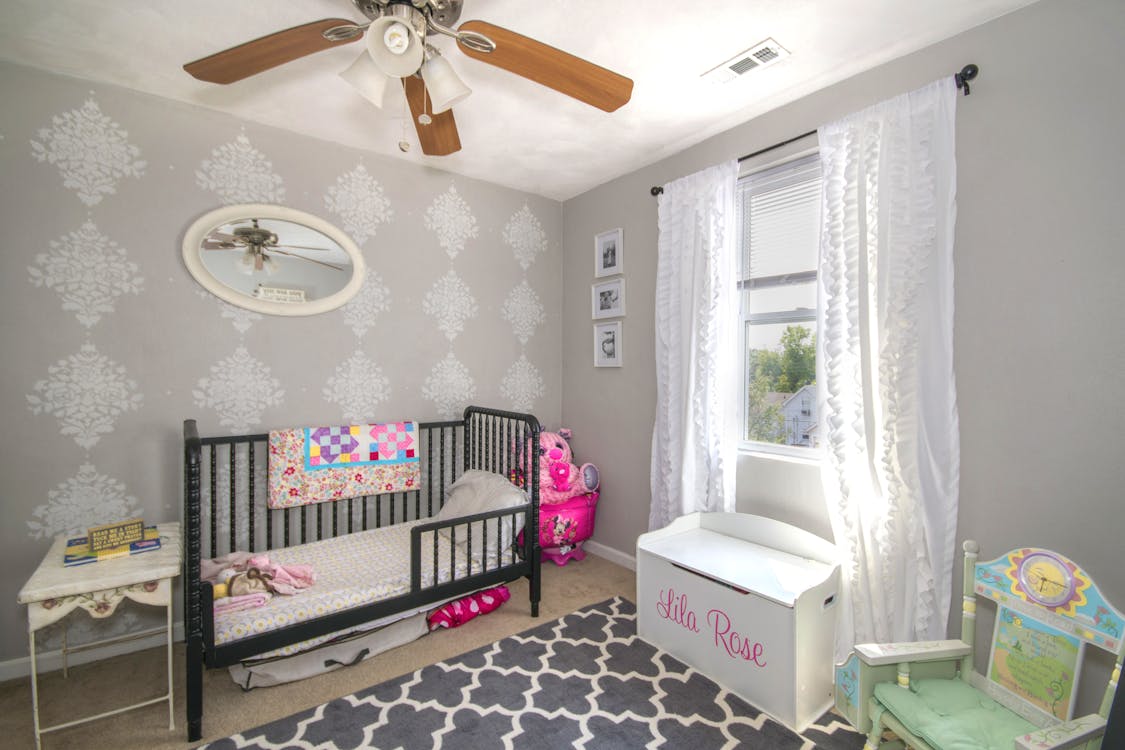 Photo courtesy of Milly Eaton via Pexels.com
Having a newborn requires a lot of things such as diapers, bottles, milk, clothing, and toys. If you're living in a place with limited space such as a condo, you need to get smart when it comes to storage and maximize what you have.
Use the bottom of the cradle as a storage space for bed sheets, blankets, and pillows. Just make sure that the container is waterproof. Aside from the usual cabinet, you can also use wall hangers for bonnets, mittens, and other small items. You can even do some nursery decor DIY style by using a clean, unused shoe rack to store diapers for easy access and visual monitoring of the stock.
Choose Hypoallergenic Materials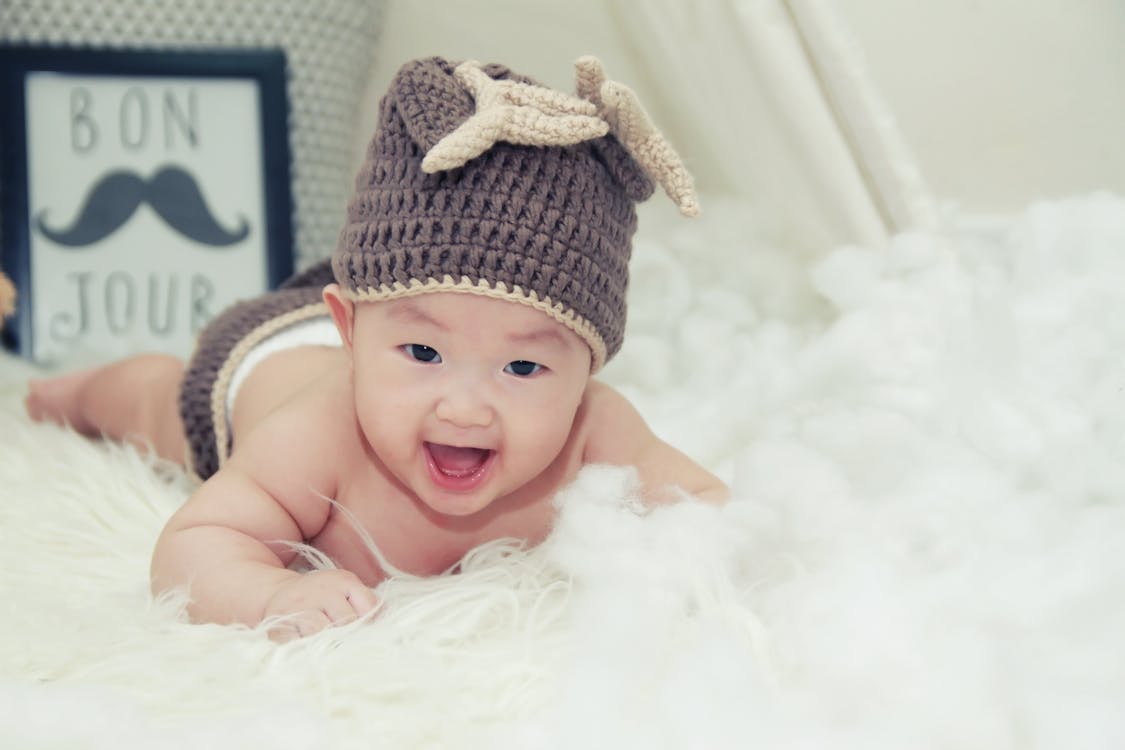 Photo courtesy of Bingo Theme via Pexels.com
You wouldn't want your baby to get any sort of skin problems early on. Choose hypoallergenic materials that allow air to easily pass through. You want these types of materials for their beds, blankets, shirts, and even diapers.
If you're unsure or don't know how to spot a hypoallergenic material, it would be best to ask your pediatrician first before buying an item. But having these types of items won't guarantee that it's allergy proof, which moves us to the next point.
Buy Easy to Clean Objects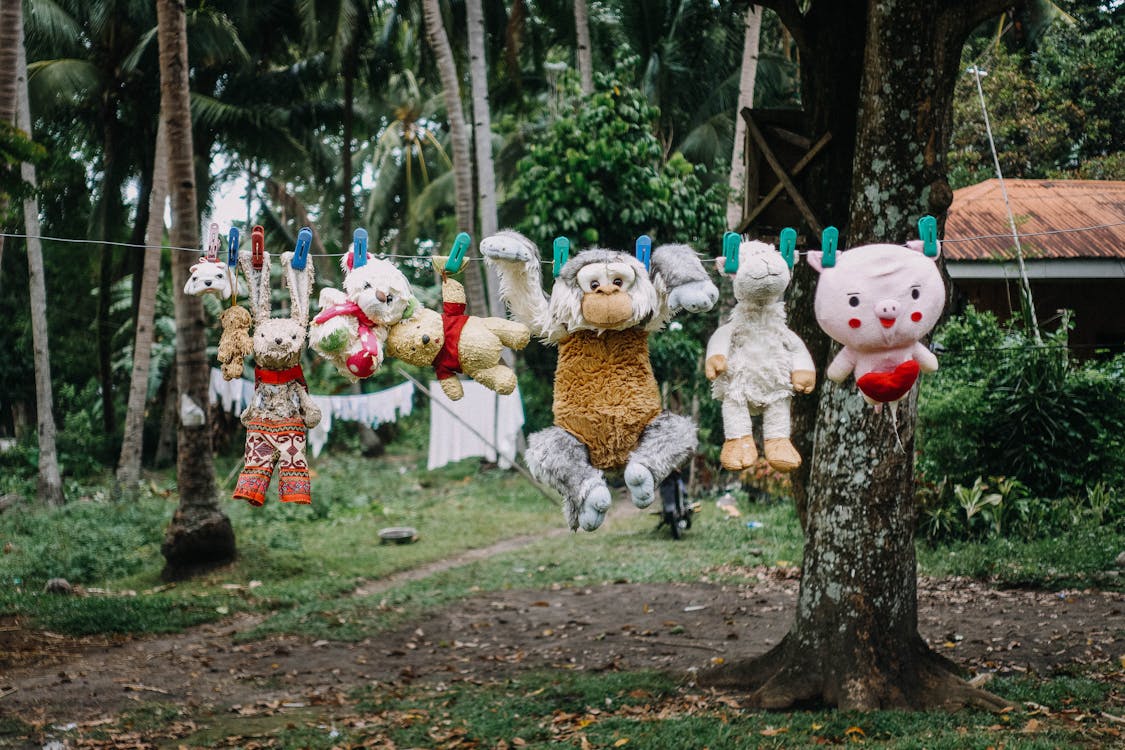 Photo courtesy of Denniz Futalan via Pexels.com
Poop, vomit, pee, and saliva – we all know how messy babies can be. That's why aside from buying hypoallergenic items, you need to make sure you clean it often. According to the baby toy company Fisher-Price, you should clean your baby's things every week. Moreover, clean it when your baby is recovering from an illness, after a play date, and if it hasn't been used or played with for a while. It also mentioned that there are also different techniques on how to clean your baby's things based on its material.
Make Room for Play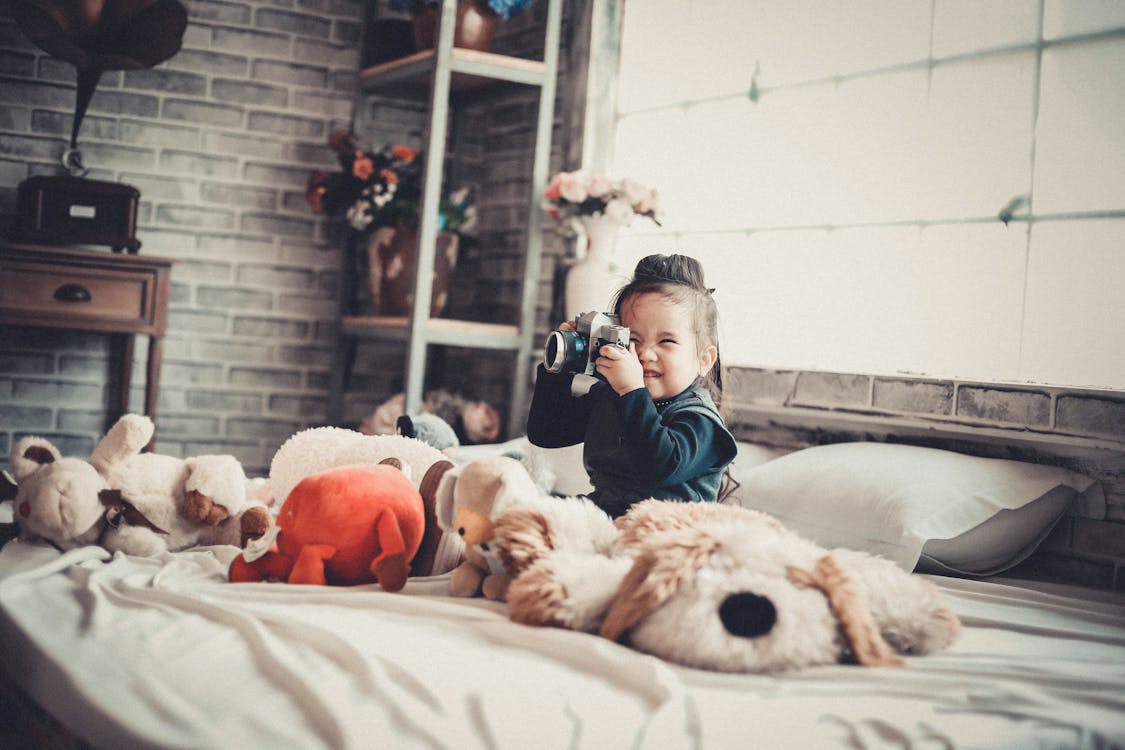 Photo courtesy of Kha Ruxury via Pexels.com
Babies learn from exploring and observing their environment. According to Science Daily, babies are organizing information about numbers, space and time in more complex ways than previously realized even before they learn to talk.
If you live in a condo, maximizing the space in the nursery to allow them to explore will go a long way. Squeeze as much furniture in the wall or you can use other rooms for storage. A nice DIY baby nursery décor to make room for them to play are hangers and trunks. The living room can also act as their playroom as long as its baby proofed.
Make Room for Parents to Relax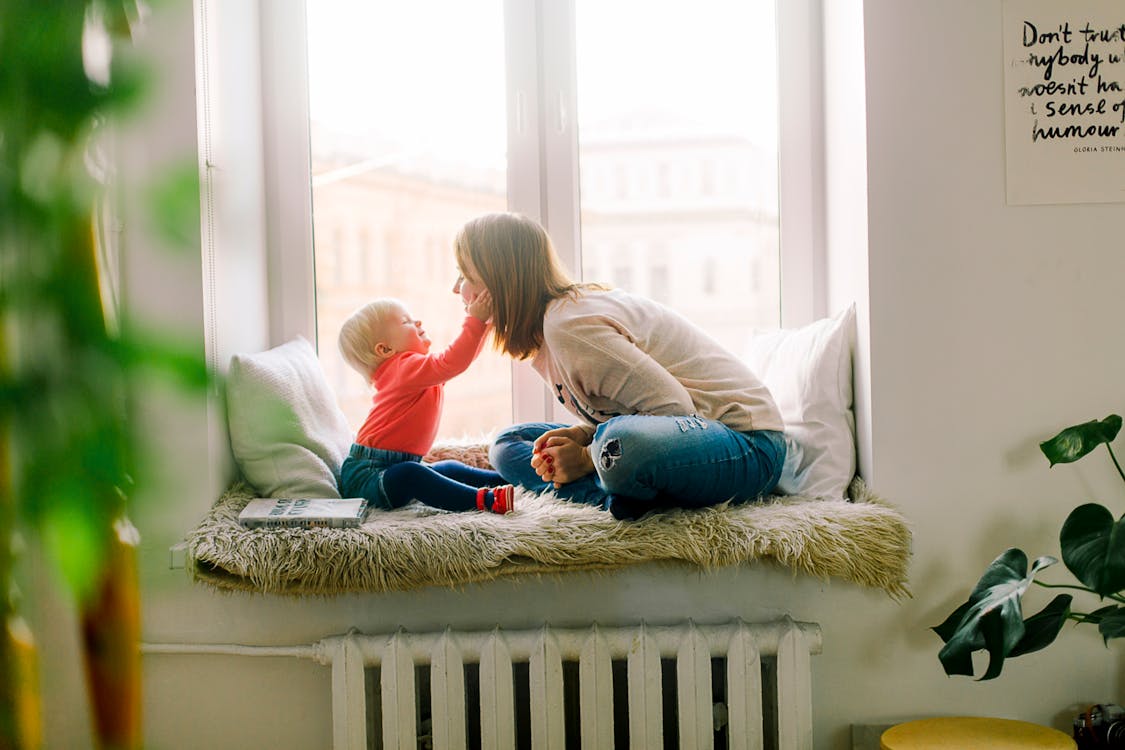 Photo courtesy of Daria Shevtsova via Pexels.com
We all know that it takes a lot to take care of a baby and that it's a full-time job. It's no wonder that some fall asleep along while doing so. Allot some space to place a chair or, better yet, a sofa bed to allow whoever is babysitting to take a nap or sit beside the baby. After all, you can't just carry the baby all day and night.
Install Good Ventilation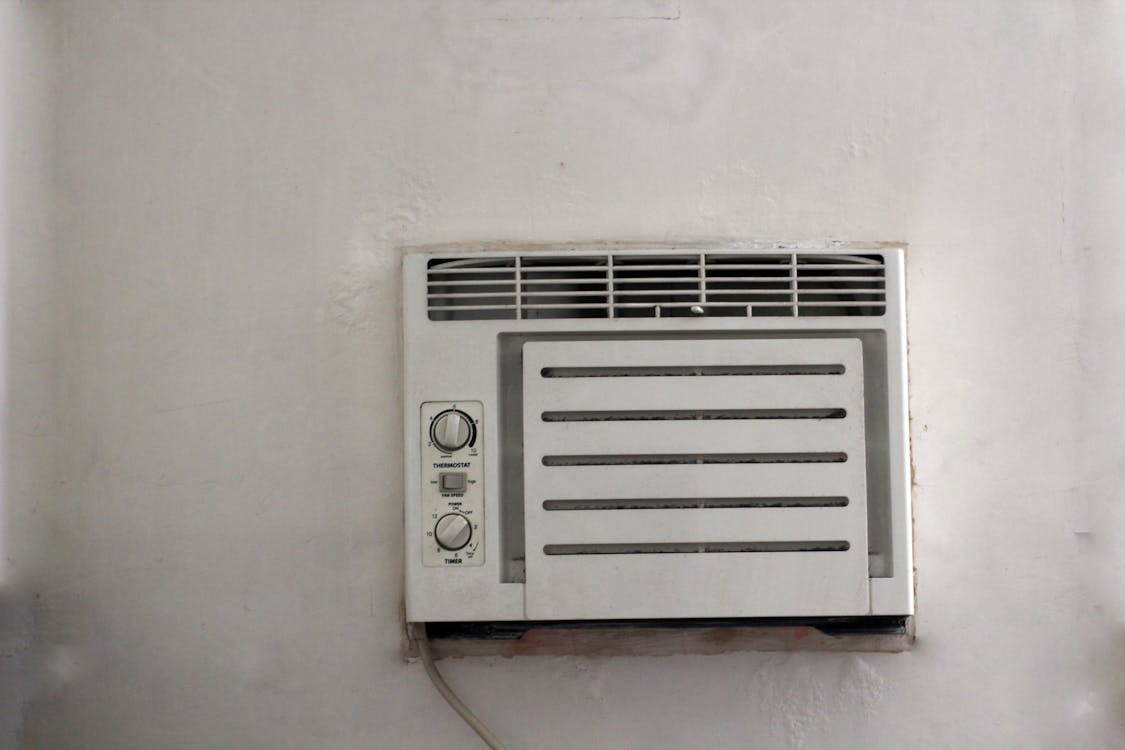 Photo courtesy of Yabee Eusebio via Pexels.com
Sweating, when left unattended, can cause skin irritation, and other problems – especially for babies. Apart from having breathable clothing and hypoallergenic items around your baby, why not have good ventilation installed in the nursery. It can be a silent electric fan that's powerful enough to keep them cool, or an air conditioning unit that can be controlled via mobile phone. It's really up to you how far you would like to go to keep your baby cool and comfy.
Baby room ideas for girls or boys are always a fun thing to plan out. The idea of having a baby in the room can get parents and their family excited for the blessing to come. Hopefully, these tips and tricks will help you maximize the small space for a nursery and have a great time decorating it.